Field Services
One-stop service for conveyor belts
One-stop service from the sales to joint, inspection, repair, and consulting of conveyor belts and peripheral products.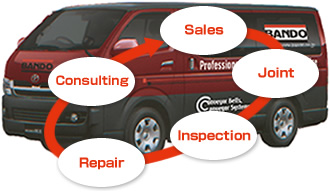 Main services
Sales/Joint/Inspection/Repair/Consulting
Field service is conducted by member companies of BANDO Professional Field-Service Chain (BPFC) all across Japan. In order for customers to use the services with a sense of security, BPFC is committed to improving the inspection and installation engineering levels and services with its qualification system.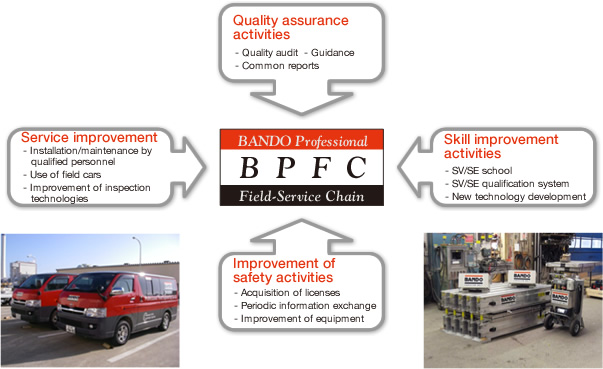 Anywhere in Japan
BPFC provides its services with the same level all across Japan with its 37 member companies centering around Bando Group sales companies.