Large Bulk Rubber Screen™
Rubber screens for crushed rock, ore, etc.
Effective noise prevention for an improved work environment
(1/5 the noise of metal sieves)
The internal structure has a built-in retention capacity
Easy installation and replacement at room temperature
Screen size can be changed by adjusting screen plate combinations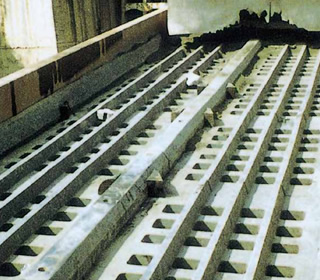 Applications
Proven rubber screen performance for iron and steel, crushed rock, etc.
Lineup

Noise comparison graph

Hole dimension (unit: mm)

The hole shape is square as a standard specification.
15, 20, 25, 30, 35, 40, 40K, 45, 50, 60, 70, 75, 80, 90, 100, 120, 140, 150, 165, 170, 175
(10 × 23 and 10 × 36 are also available.)

For estimation and designing, the conditions of use and the drawings of the current screen and sifting machine are required.
For use in food applications, please consult with us.