V-Belts Red
High-power transmission
Economical horsepower per belt
Widely available
Easy to use
Approximately 60% more transmission power than Standard, with strong, low-elongation tensile cord and specially compounded synthetic rubber
Excellent resistance to heat, oil, chemicals and flame
(Antistatic performance)
This belt has the performance of electrical resistivity which meets RMA (Rubber Manufacturers Association) standard in US.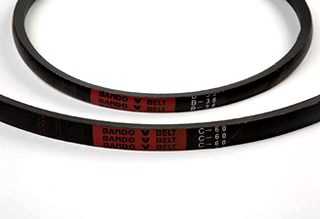 Applications
Industrial machinery, such as HVAC (heating, ventilation and air conditioning) units, compressors, metalworking machinery, etc.
Structure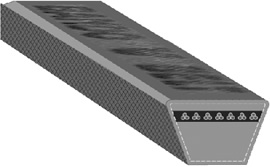 V-Belts Red
Lineup

The nominal numbers of the V-Belt Red and Standard indicate the effective pitch length of the belt (effective outside length for Type M) in inches.
For other sizes than the above standard sizes (JIS-specified sizes), please contact us.