Global 4-Pole Supply System
Bando has established a wide global network with production and sales bases in more than ten countries. The global 4-pole system (Japan, Asia, America, and Europe) is designed to meet automotive and equipment manufacturer demand and provide products to aftermarkets globally.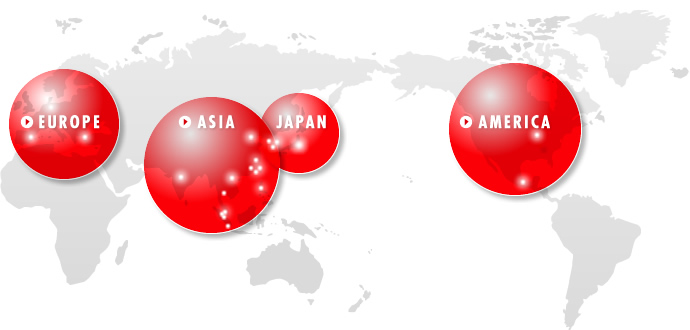 Click on an area to view.