Message from the Top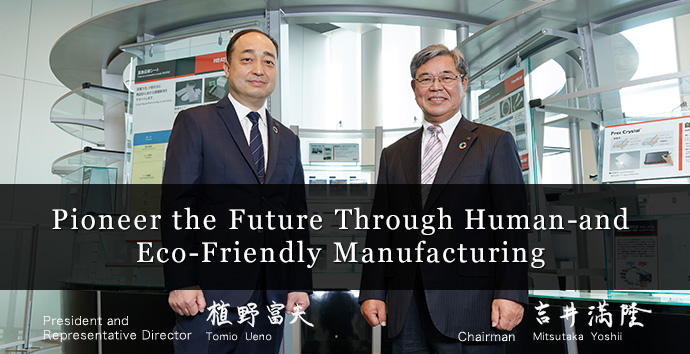 We have been a pioneer in the non-tire rubber and plastics industries since our founding in 1906, responding to customer needs with new technology and product development. Over the years we have expanded upon our core business to meet the ever-changing needs of the times, and we now produce a wide range of products, from power transmission and conveyor belts and systems to precision equipment components, plastic films and sheets, hybrid rubber industrial products and optoelectronic and electronic materials. We now serve our customers worldwide from more than 10 countries in Asia, North America and Europe.
Our goal is to create and maintain a corporate culture in which all employees have the opportunity to use their unique abilities to maximum effect. We are serious about our corporate social responsibility and consider energy conservation, the environment and effective resource utilization in all phases of our production processes.
As we proceed in our second century of business, we will continue our pioneering ways, and adapt and change at Bando in response to developments in the world around us, even as we look back fondly to the days of our founding.
We sincerely thank you for your past and continuing support.