Basic Stance on Corporate Social Responsibility (CSR)
The Bando Group's stance on CSR lies in business activities rooted in the positive contributions it makes to people's lives and the development of society, which are embodied in the Group's management philosophy. In an effort to harmoniously coexist with stakeholders—customers, shareholders and investors, employees, business partners (including suppliers and retailers), and local communities—it is vital that we provide products and services that meet the needs of society while undertaking business activities that help preserve the global environment. The chief objective of the Group's CSR activities is to gain the trust of society, which is consistent with its corporate culture and in keeping with its obligations to stakeholders.
CSR Management
The Bando Group's CSR promotion system is led by the Company's CSR Promotion Committee.
Chaired by Bando's executive in charge of CSR, the CSR Promotion Committee decides on CSR policy for the entire Group, and monitors committees established for each CSR promotion theme as well as the CSR functions of individual departments. The Committee is also responsible for prioritizing issues, tracking the progress of CSR activities, promoting public information disclosure, and interacting with stakeholders.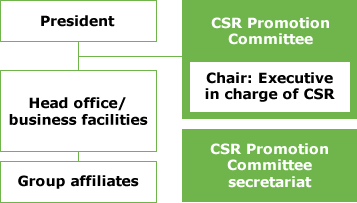 CSR Promotion Themes and Major Achievements in Fiscal 2015
The Group engaged in various activities in line with six CSR promotion themes.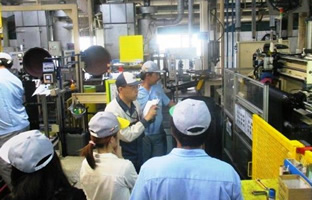 Safety lecture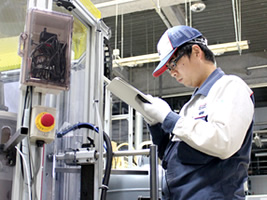 Quality check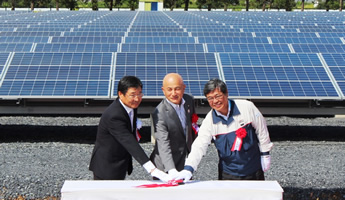 Solar power generation installation